That would be my door. See, Its given you a sneak peek at my room...Its making you want to see it! Am i right?
My Bullentin Board. I have so much stuff on my walls I almost could forget the color of my room. I got the pretty fabric covering it at Urban Outfitter...like it? go to http://www.urbanoutfitters.com
My beautiful desk. Actually, its pretty ugly. I love my lava lamp!
My stuffed bunny Goody. He doesn't have any ears. Ewan McGregor is hott ::motions to the Moulin Rouge poster above her pillow::
My bed. Its the same fabric as my bullentinboard.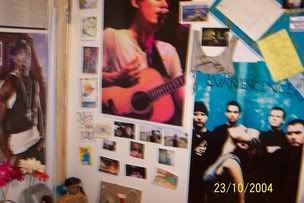 My collection of photos and posters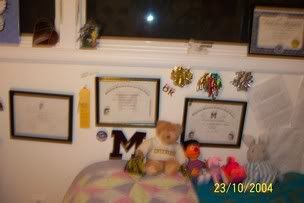 My 'Wall of Fame' with all my awards from school and cheerleading and such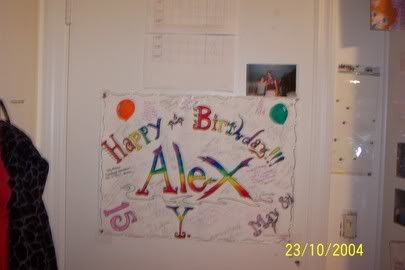 The back of my door.
My anti-war poster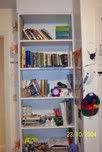 My bookshelf